Here's a load of stuff we've got a factory in Latvia knocking out for us. See anything you like? Well fucking buy it then.
By the way, if you're after a different size to what we've got on show or whatever, drop us a note and we'll get the Latvian lads to sort it out.
Dis An Dat SPEZIALE EDITION T-shirt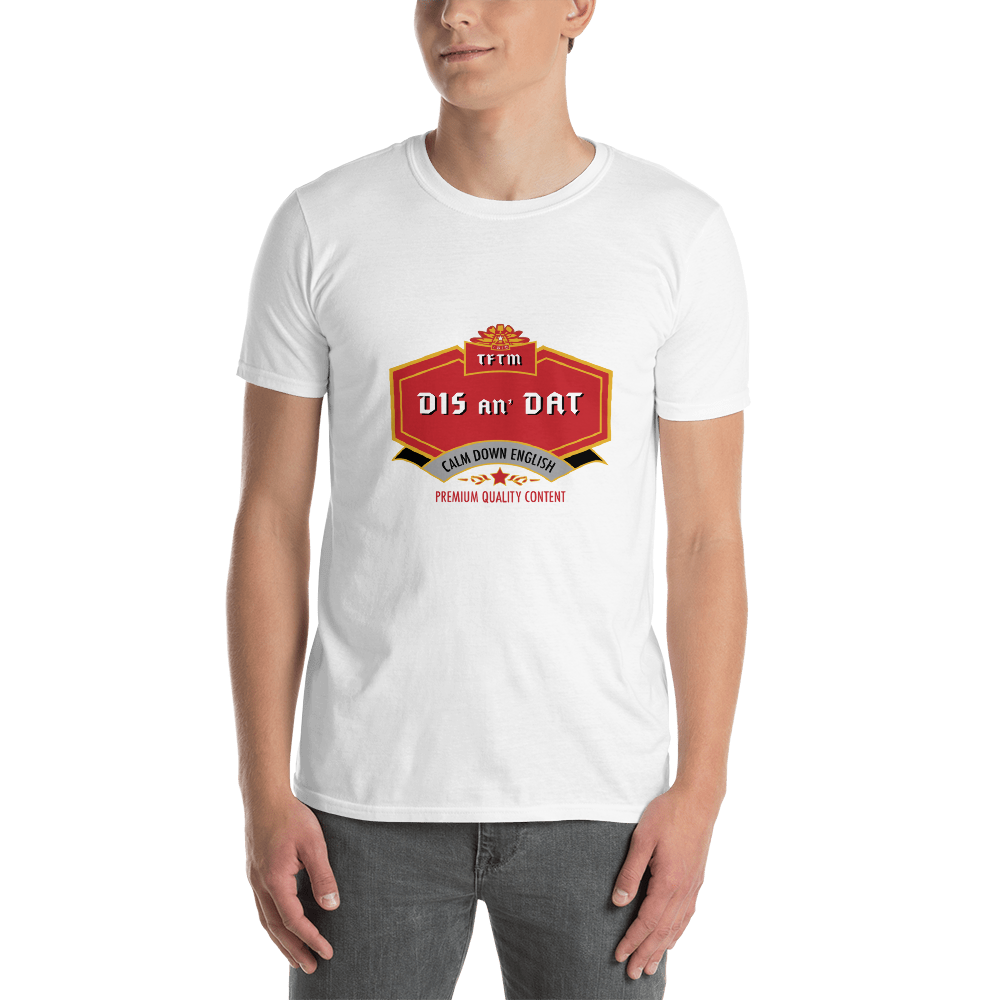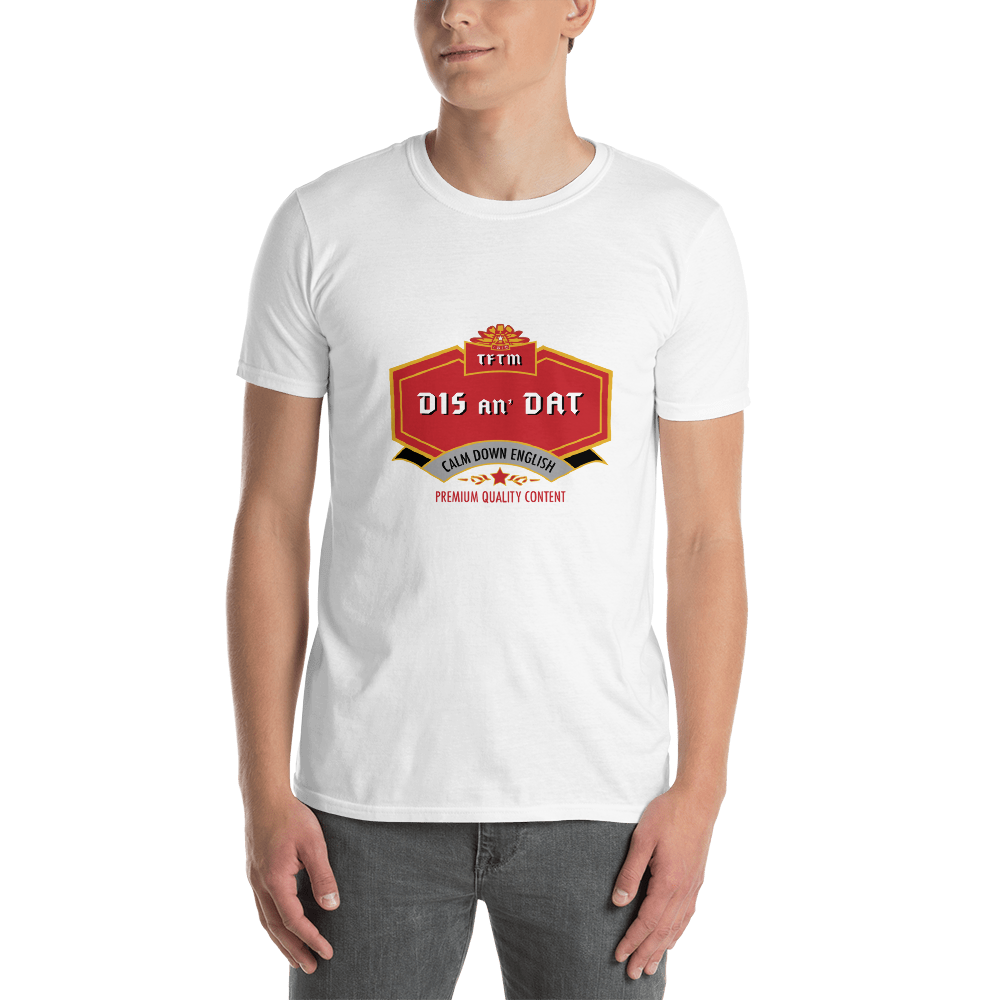 Dis An Dat SPEZIALE EDITION T-shirt
This was designed in collaboration with Top Cunter, expert drawer and all ground nice bloke (as far as we can tell off of Twitter) Thomas Bradshaw. Got a nice summery fell to it, ain't? Get it bought for your holiday. Take a picture of your self in it with your arm round a Senor Dis An Dat in a sunny piazza somewhere abroad and we might send you a biscuit.